These listings are provided as a service of the University of Florida / IFAS, Shellfish Aquaculture Extension Program. We do not sponsor or endorse any of these suppliers over others.
Clam Farming Suppliers:
The following suppliers are provided by the UF Shellfish Aquaculture Extension Program as informational handouts for the Florida clam farming industry. These lists are believed to be accurate at the time of posting to the web site.
---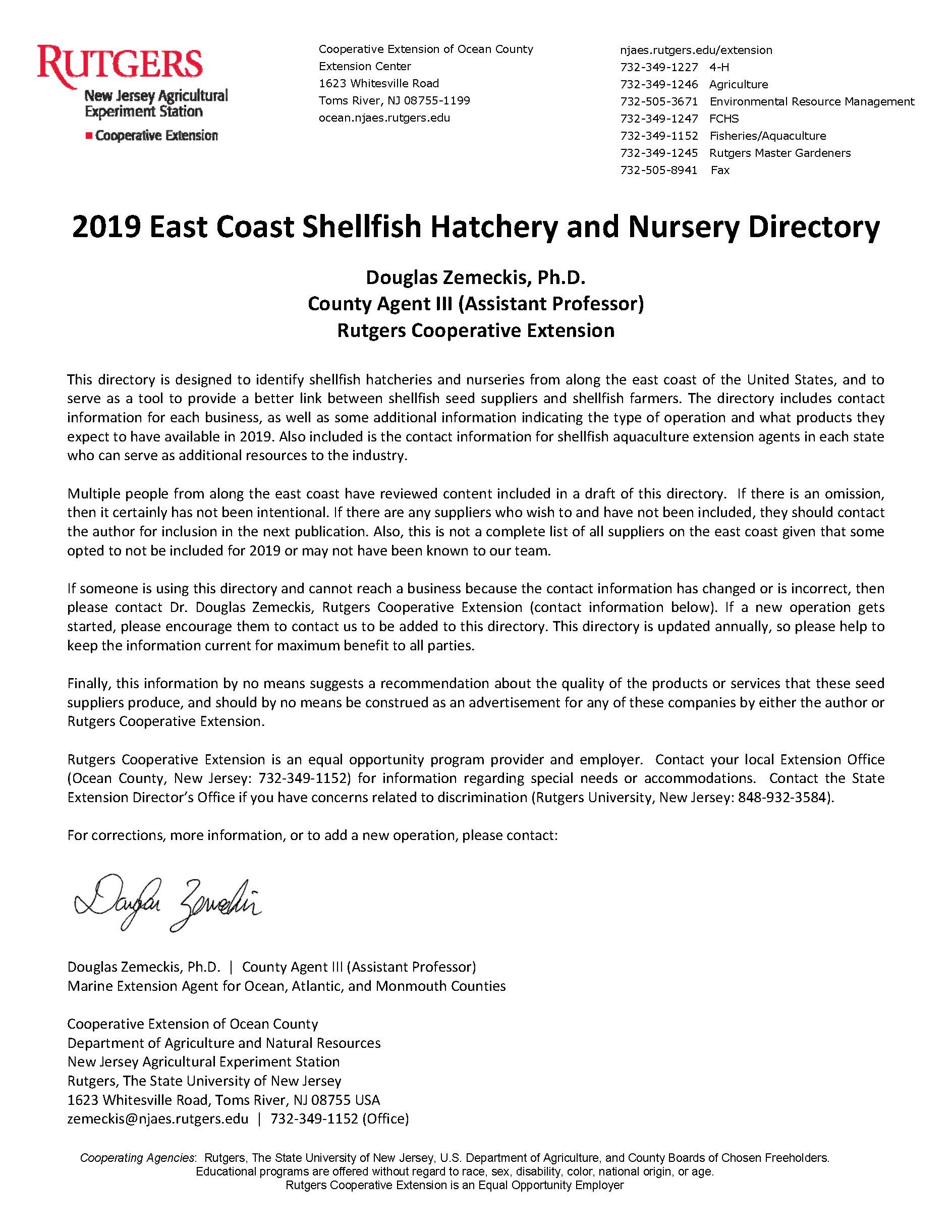 2019 East Coast Hatchery & Nursery List Letter
This publication compiled by Rutgers Cooperative Extension Service identifies shellfish seed suppliers along the East Coast of the United States. Note out-of-state seed suppliers must comply with Florida's best management practices pertaining to genetic protection and disease prevention.
---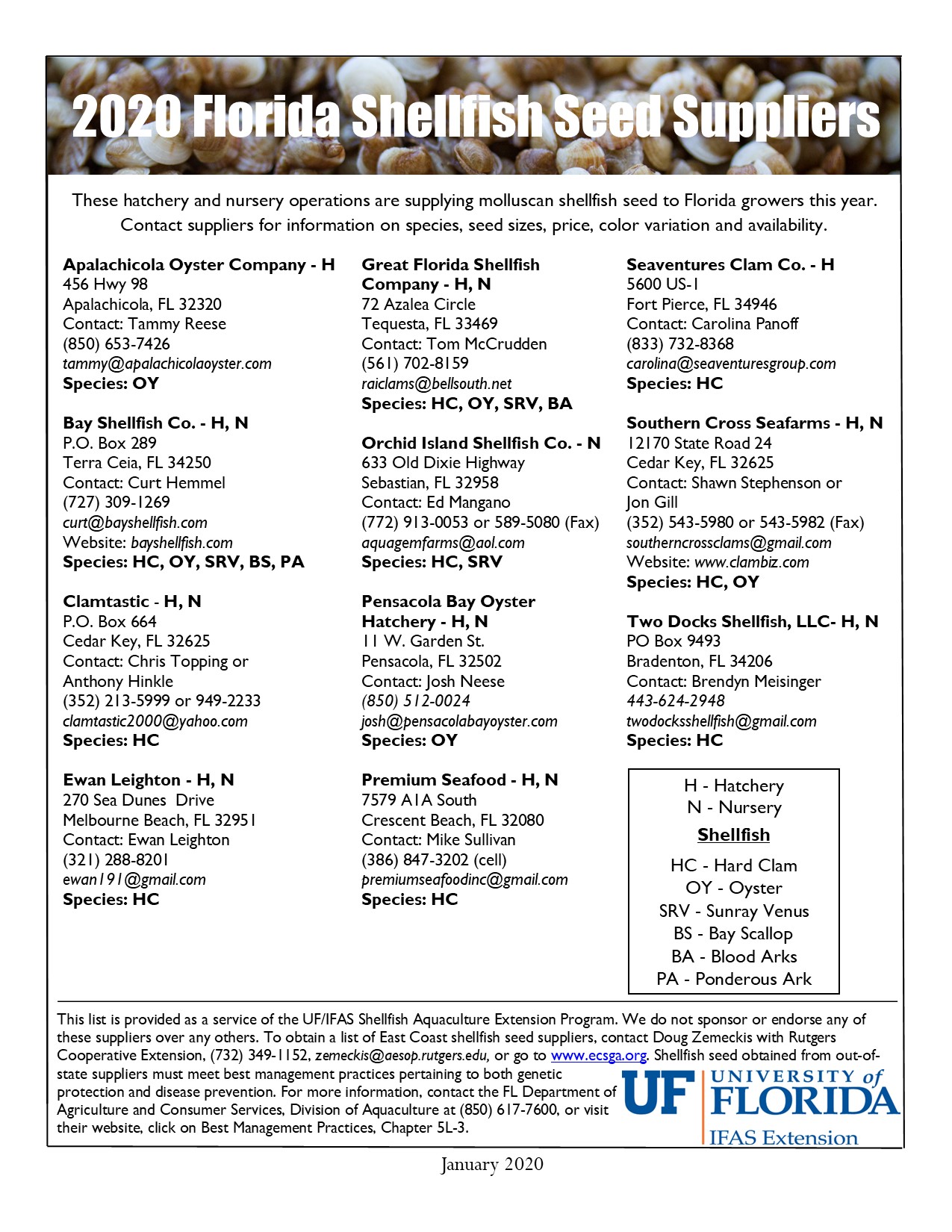 2020 Florida Shellfish Seed Suppliers
These hatchery and nursery operations are supplying molluscan shellfish seed to Florida growers. Contact suppliers for information on species, seed sizes, price, color variation, and availability.
---

2015 Clam Bag, Fabric, and Thread Suppliers
These suppliers are providing clam bags to Florida growers. Contact suppliers directly for information on mesh and bag sizes, prices, and availability. Information on fabric and thread suppliers is also available.
---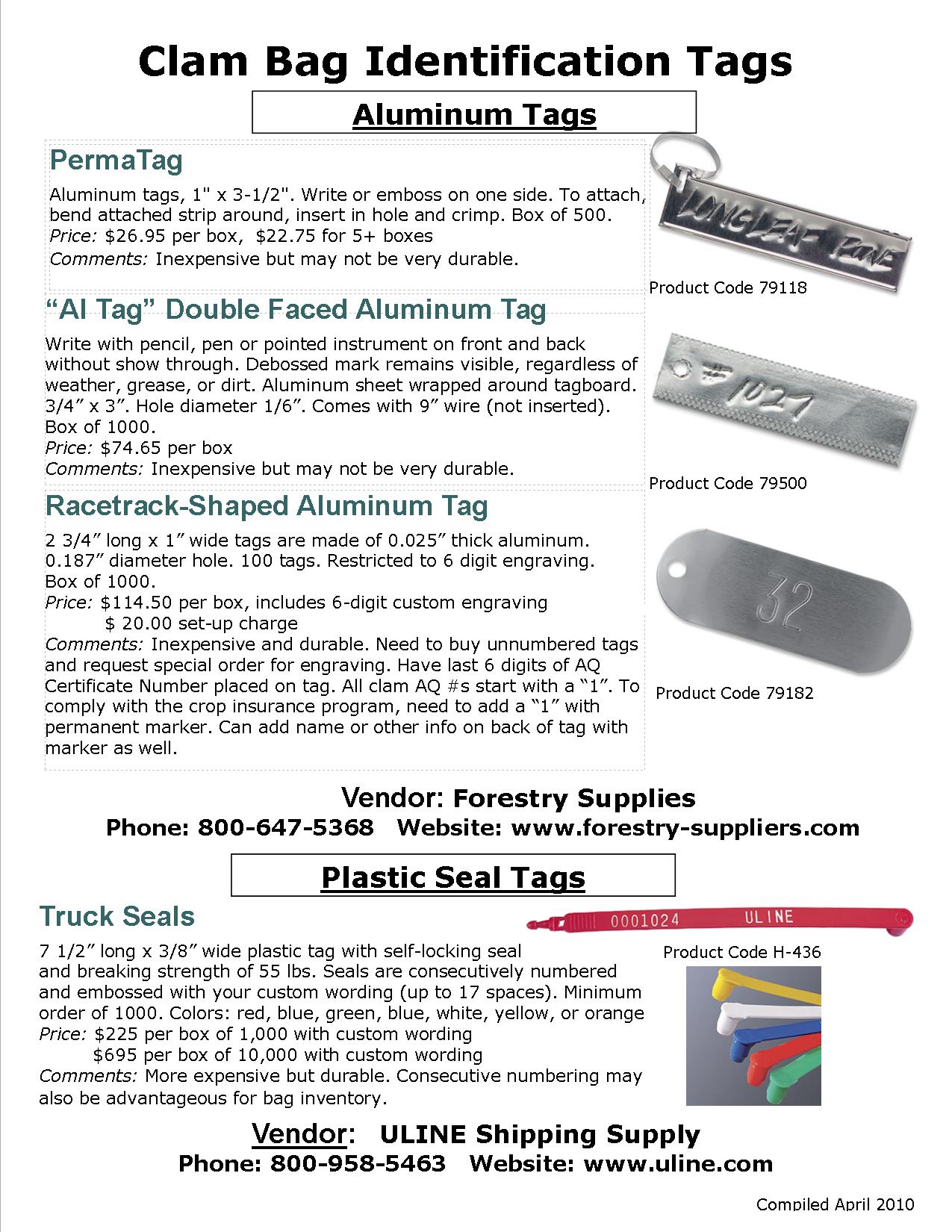 Examples of several types of tags which can be used for identification of culture bags and other shellfish gear as well as vendors are provided.
---
Oyster Farming Suppliers:
To view Oyster Culture Gear and Supplies list click here.
Other Aquaculture Suppliers:

Florida Aqua Farms
Specializes in live feeds including culture kits, starter cultures, and algae culture supplies as well as provides air and water pumps, water test kits, and moreas well as provides air and water pumps, water test kits, and more.

Reed Mariculture
Specializes in marine micro algae concentrates and other marine larviculture and aquarium feeds. To calculate supplemental feeding amounts of micro algae for clam seed in a land-based nursery, click here.
Other Suppliers:

Grainger
Industrial supply company includes such offerings as motors, lighting, material handling, fasteners, plumbing, tools, and safety supplies.

Harbor Freight Tools
Specializes in home, industrial and commercial tools of all kinds including hand tools and generators, air and power tools, and shop equipment.

Industrial Netting
Specializes in plastic netting for packaging, predator control, traps, filters and screens for filtration – even stainless steel mesh and sieves.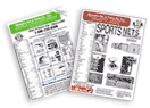 Memphis Net & Twine
Source of fishing netting, fishing nets, rope, twine and fishing supplies including custom nets for aquaculture, also supplies boots and raingear.

Northern Tool and Equipment
Specializes in tools of all categories including air tools, fans, generators, hand tools, power tools, pressure washers, water pumps and winches.

U.S. Plastics
Specializes in industrial and commercial plastics solutions, including bottles, buckets, barrels, tanks, hoses and tubing, valves, pumps, packaging and bags, and totes and bins for food industry.

Uline
Distributor of shipping, industrial and packaging materials with a complete line of material handling and shipping essentials.

West Marine
Suppliers of boating-related products and services including hardware, safety equipment, electronics and pumps.