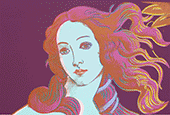 Project VENUS
Vocational Educational Network Using Sunrays
The goal of this integrated project is to provide the impetus needed for the shellfish aquaculture industry to advance the production and distribution of a promising new aquaculture species – the sunray venus clam. To provide the necessary infrastructure, as was accomplished two decades ago through shellfish aquaculture retraining programs for Florida former fishermen, a public-private partnership has been initiated to commercialize the sunray venus clam through large-scale demonstration, educational workshops, and ongoing information exchange.
Revitalization of an industry that is currently based on a single clam species will be achieved by facilitating technology transfer to the various industry sectors, geographically diversifying culture areas, and advancing market development. Funded by the NOAA National Sea Grant Program, this project brings together resources at the University of Florida IFAS, Florida Sea Grant, Harbor Branch Oceanographic Institute at Florida Atlantic University, Texas A&M University, and Department of Agriculture and Consumer Services' Bureau of Seafood and Aquaculture Marketing. The project was initiated in 2014 and continues through 2016.
To learn more about this project, click on each objective below.
Project objectives are to: