[elementor-template id="6429″]
November 12, 2014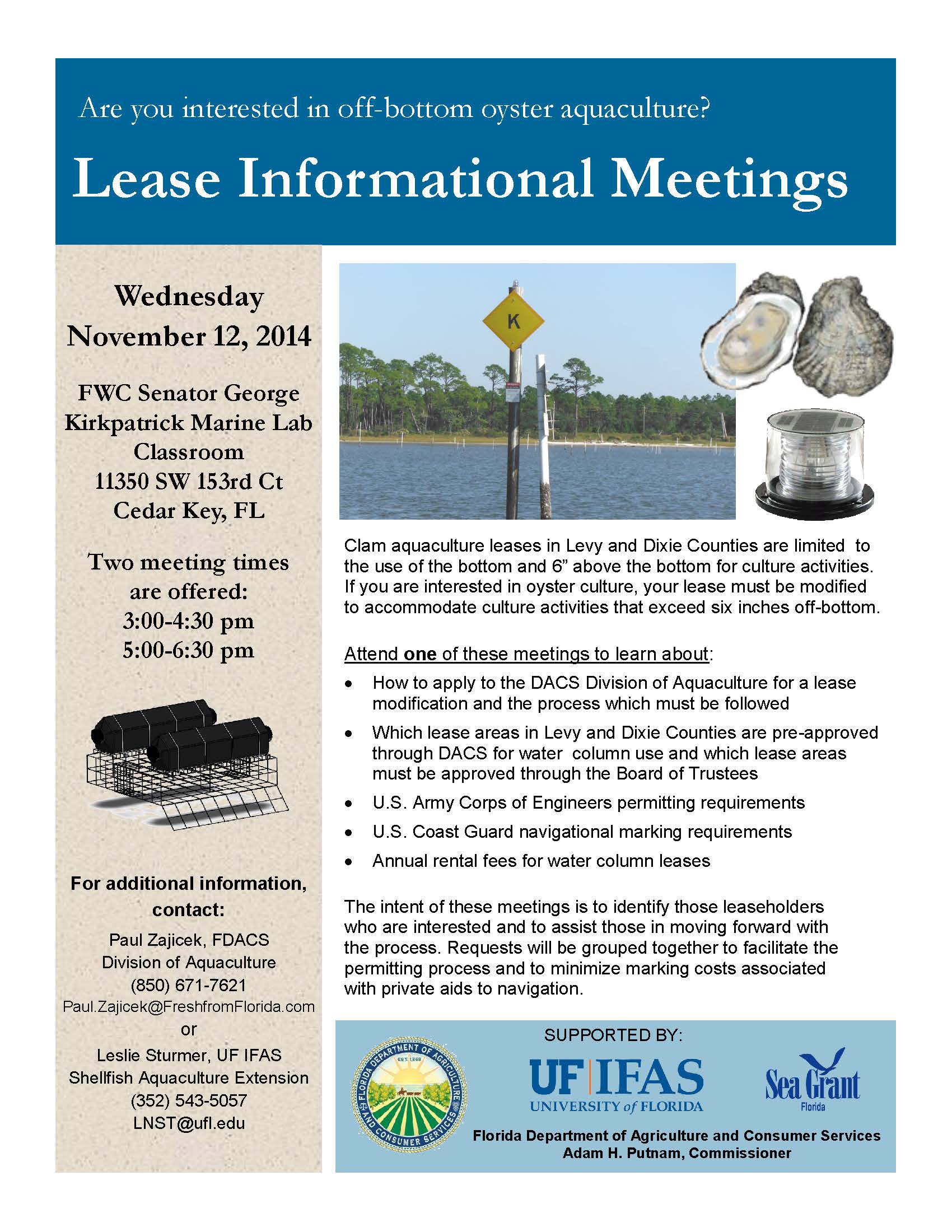 Clam aquaculture leases in Florida are limited to the use of the bottom and six inches above the bottom for culture activities. Leases must be modified to accommodate oyster culture activities that exceed six inches off-bottom. These workshops were conducted to assist interested leaseholders in Levy and Dixie Counties in moving forward with the process. The intent was to group the requests together to facilitate the permitting process and to minimize marking costs associated with private aids to navigation. Although the workshops provided specific information pertaining to lease areas in these counties, the presentation and handouts are applicable to all lease areas in the state.
The following topics were addressed:
How to apply to the DACS Division of Aquaculture for a lease modification and the process which must be followed
Which lease areas in Levy and Dixie Counties are pre-approved by DACS for water column use and which must be approved through the Board of Trustees
U.S. Army Corps of Engineers federal permitting requirements
U.S. Coast Guard navigational marking requirements
Annual rental fees for water column leases
Handouts
Note information provided in the following handouts and presentation may be subject to change. For current information, contact the DACS Divison of Aquaculture at (850) 617-7600.
Form Letter to Request Modification – DACS Division of Aquaculture
Federal Permitting – U.S. Army Corps of Engineers
Navigational Marking – U.S. Coast Guard
Lease Modification Process for Water Column Use
Presentation