[elementor-template id="6429″]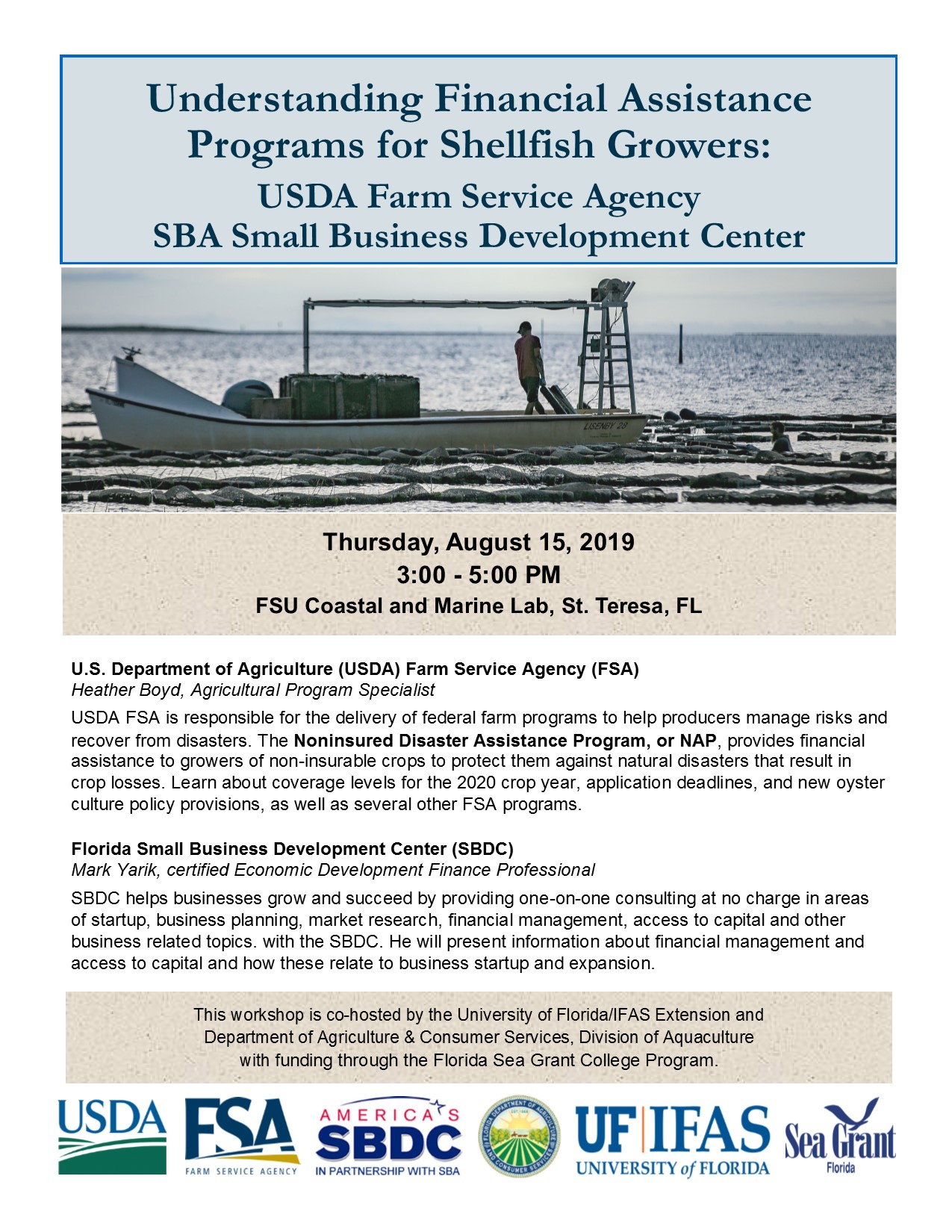 August 15, 2019
This workshop on financial assistance programs for shellfish growers was held at the FSU Coastal and Marine Lab. Co-hosted by the UF/IFAS Shellfish Aquaculture Extension Program and DACS Division of Aquaculture, representatives from two federal agencies provided information about their programs.
The U.S. Department of Agriculture (USDA) Farm Service Agency (FSA) is responsible for the delivery of federal farm programs to help producers manage risks and recover from disasters. The Noninsured Disaster Assistance Program, or NAP, provides financial assistance to growers of non-insurable crops to protect them against natural disasters that result in crop losses. The deadline to apply for the NAP program is August 31, 2019. Check with County Office on new program provisions and reporting requirements. Coverage levels for the 2020 crop year, application deadlines, and new oyster culture policy provisions were discussed, as well as several loan programs offered by FSA.
The Florida Small Business Development Center (SBDC) helps businesses grow and succeed by providing one-on-one consulting at no charge in areas of startup, business planning, market research, financial management, access to capital and other business-related topics. Information about financial management and access to capital and how these relate to business startup and expansion was presented.
Agenda and Presentations
Topics and guest speakers included:
Handouts
Video
Farm Service Agency-Noninsured Crop Disaster Assistance Program
Farm Service Agency- Farm Loan Program
Small Business Development Center- Show me the Money!